Our Mission is to worship, love and serve Our Lord Jesus Christ, welcoming everyone, deepening our faith, helping our neighbors, and caring for creation.
Sunday mornings, 10:30 am
You can view the current service and archived services via the link below
Olympic View Elementary School (OVE) 2022-2023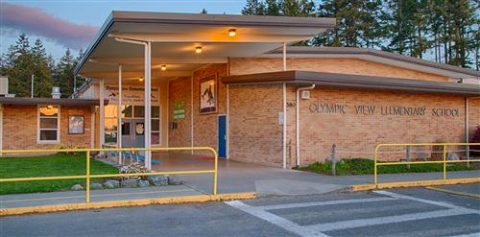 Our last drop off for the school year will be on Monday June 5th, 2023
When asked how best St. Stephen's might help our neighborhood school, OVE responded that they often have children in need of pants and shoes.  Children who soil themselves, get wet going and coming to school, or get wet on the playground don't always have family members who can come with dry clothing or shoes.  The office then scrambles to come up with suitable items for the remainder of the school day.  Families are asked to return the borrowed clothing but that often doesn't happen.
Items may be dropped off on Sundays or at the church office Mondays, Wednesdays, and Thursdays between 9:00 am - 1:00 pm
OVE is in need of the following throughout the school year.  
sweats and/or leggings
kid sizes 5-12 (small to large)
shoes (unisex, please)
little kids' sizes: 10, 12, 13
big kids' sizes: 1-7
This program will continue through June and then resume in the fall when students return to school.
Spring 2023