We are a giving church and find many ways to support our community and others in the world. As a parish, we commit 10% of our pledged income to helping organizations outside our congregation. If you have a suggestion for an outreach program, or know of a need, please contact the church. If you would like to assist with one of our outreach ministries, we would welcome your time and talents. 
---
Outreach Opportunities
Olympic View Elementary School (OVE) 2022-2023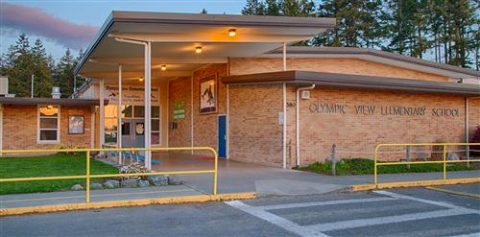 When asked how best St. Stephen's might help our neighborhood school, OVE responded that they often have children in need of pants and shoes.  Children who soil themselves, get wet going and coming to school, or get wet on the playground don't always have family members who can come with dry clothing or shoes.  The office then scrambles to come up with suitable items for the remainder of the school day.  Families are asked to return the borrowed clothing but that often doesn't happen. You can make a monthly pledge or bring items in as you are able. OVE is in need of the following throughout the school year.  
sweats and/or leggings
kid sizes 5-12 (small to large)
shoes (unisex, please)
little kids' sizes: 10, 12, 13
big kids' sizes: 1-7

Lists will also be available in Miller Hall on the bulletin. During the week, items can be dropped off at the church office during business hours (M,W,Th: 9am - 1pm) or you may bring them to Sunday services and leave them with Suzanne Ostertag or Paul Price.
Update 01/02/2023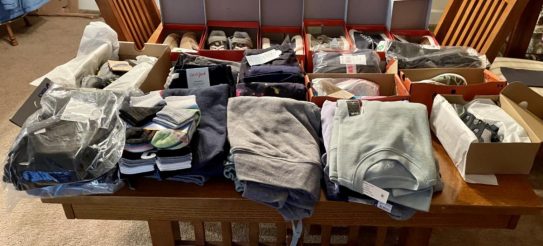 I had the joy of delivering your generous donations to Olympic View Elementary School. They were so thankful and appreciative of our ongoing support. This event will continue until May of 2023 and will return this fall. Thank you for your ongoing support.  It makes an enormous difference!
Suzanne